Media Queries
This prefab gives you a couple of components that allow you to easily work with media queries and responsive design.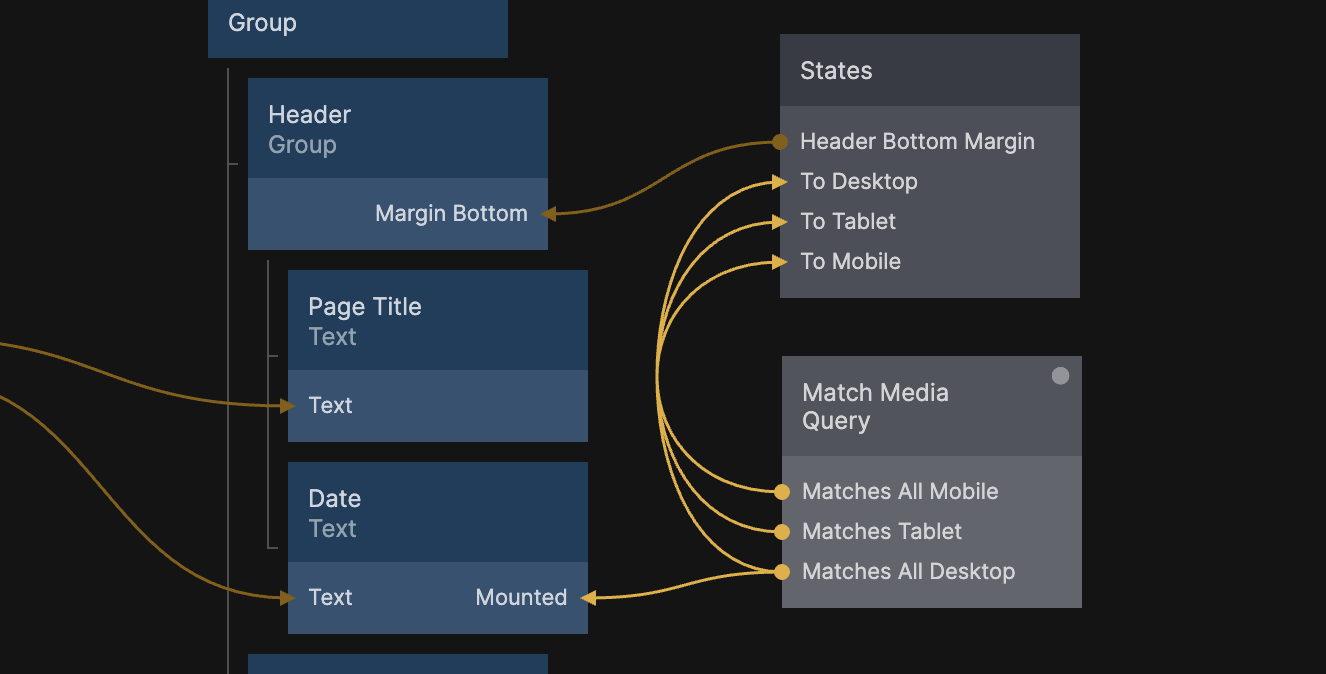 Included components​
Quickstart​
Place a Media Query Setup in your projects home component. Then use Match Media Query in every component where you need to check for the currently active breakpoint. Match Media Query paris nicely with the States node, or the Mounted property.
To get the most out of this prefab it is recommended to read the Responsive Design guide, in addition to the prefab docs.